Accessibility Accommodation Information
It is the intent of the Legislature that no person be denied access to the Legislative process, and the Legislative Council is committed to making reasonable accommodations for persons with disabilities.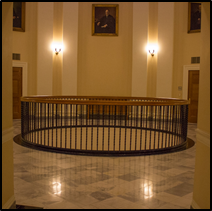 Wheelchairs are available for use on-site. Contact the Clerk's Office at 287-1400, or stop by the Legislative Information Office for assistance.
Committee meetings are held in both the State House and the Cross building. Wheelchair access to meetings on the fourth floor of the State House is available by using the elevator adjacent to security.
The House and Senate galleries are wheelchair accessible. Use one of the main elevators in the State House to reach the fourth floor.
Services for the Deaf & Hard of Hearing community
American Sign Language (ASL) Interpreters are available on specific days during the session and can be scheduled to interpret committee public hearings and to help visitors to the State House communicate with Legislators during session.
Computer-Assisted Real-time Transcription (CART)
CART services may be arranged for those who need visual communication access.
Call (207) 287-1692 or (800) 301-3178 for more information about availability and scheduling for all hearing impaired services.
Public TTY Phones are located on the second and fourth floors of the State House.
A Video Phone is located on the first floor of the State House.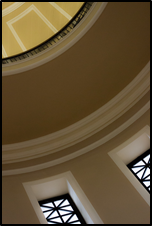 Courtesy Phones are available on the first, second and fourth floors of the State House and on the second floor in the Cross Office building.
Low Vision SERVICES
LARGE SIZED PRINTS AND AUDIO MATERIALS
Resized and large print versions of bills, committee documents, and other written materials are available upon request and may be obtained in the Law and Legislative Reference Library on the second floor of the State House. Upon request, some materials can be transferred to audio format.
Please contact the Law Library directly at (207) 287-1600
Legislative Information Office
For assistance with any other ADA requests, questions about services, or questions regarding the legislative process, legislative activity, the status of bills, legislative committee memberships, and legislative contact information, stop by the Legislative Information Office located in the State House immediately before security screening (Room 132).
To reach us from any of the courtesy phones on campus dial: 9 then 287-1692

Parking & Entering the Buildings
State House Entrance —A drop off area is available at the main entrance to the State House. Use this entrance when parking in the lot between the State House and Cross buildings.
Cross Building Entrance — Additional disability parking can be found in lots C, D and E, as well as on the first and second levels of the parking garage. Enter the Cross building through one of the ground floor entrances.
A tunnel connects the two buildings with elevators available in each to access the main floors.
Click here for a printable map.
To make the most of your visit, call ahead to request accommodations with as much notice as possible
(207) 287-1692 or email lio@legislature.maine.gov
Click Here for a Brochure on Accessibility Accommodation Resources