Emergency Call Stations
Emergency call stations are installed at key locations on the State House campus to contact help in the event of an emergency.
How to Use the Call Box
Face the yellow panel on the call box and press and release the red button marked "Push for Help." The blue light will begin flashing. The box will automatically call Capitol Police dispatch (Building Control). Identify yourself, the emergency and the assistance requested. The call box automatically identifies your location and a Capitol Police officer will be dispatched immediately to the call box location.
**Call boxes should be activated only for emergencies.**
Emergency Call Station Locations
Parking Lots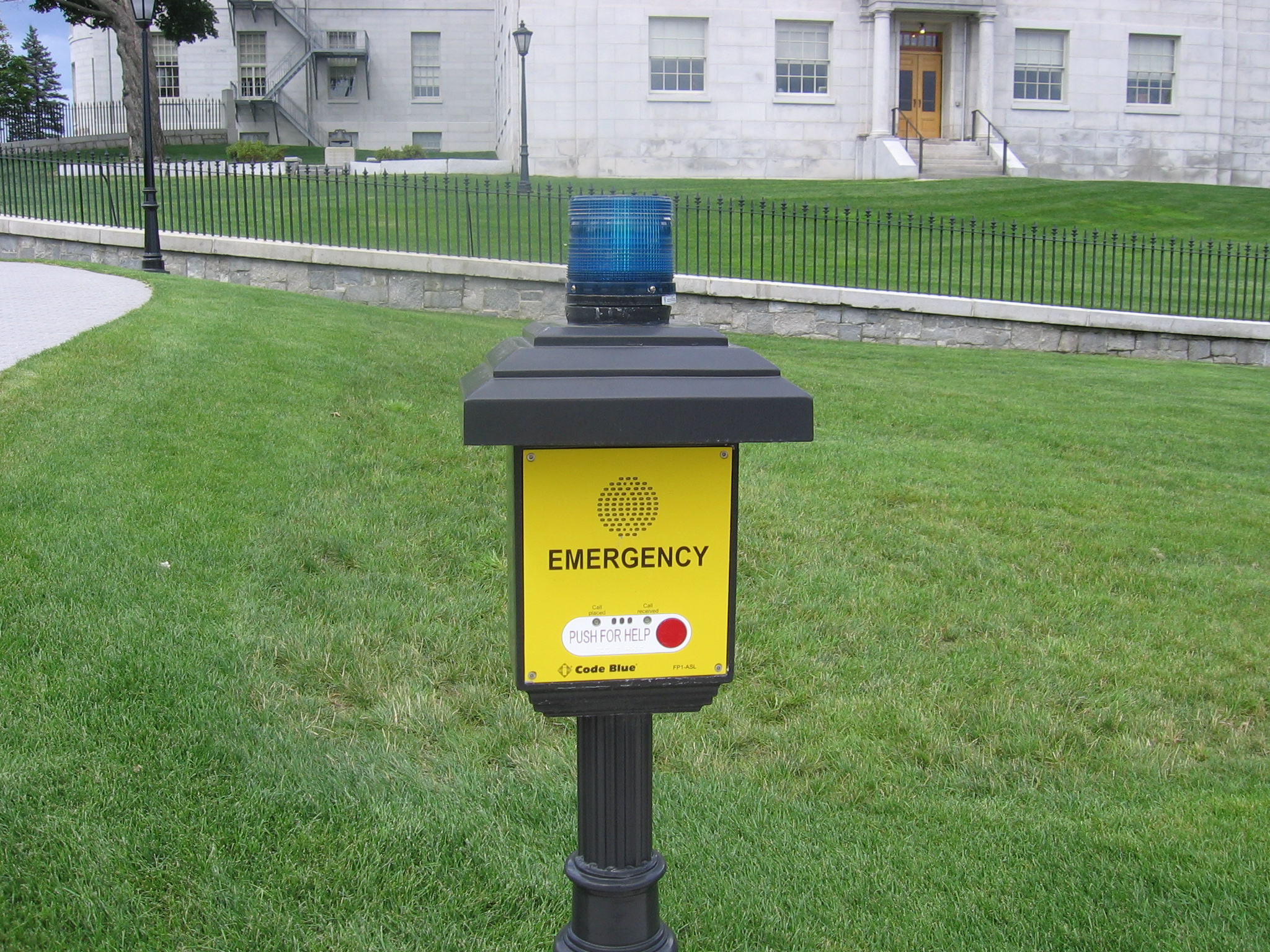 South end of Parking Lot A (near State Street traffic signal)
Northwest end of Parking Lot A (near south entrance to State House)
South end of Parking Lot B (near Firefighters' Memorial)
Northeast end of Parking Lot C(at green space west of south entrance to Cross Building)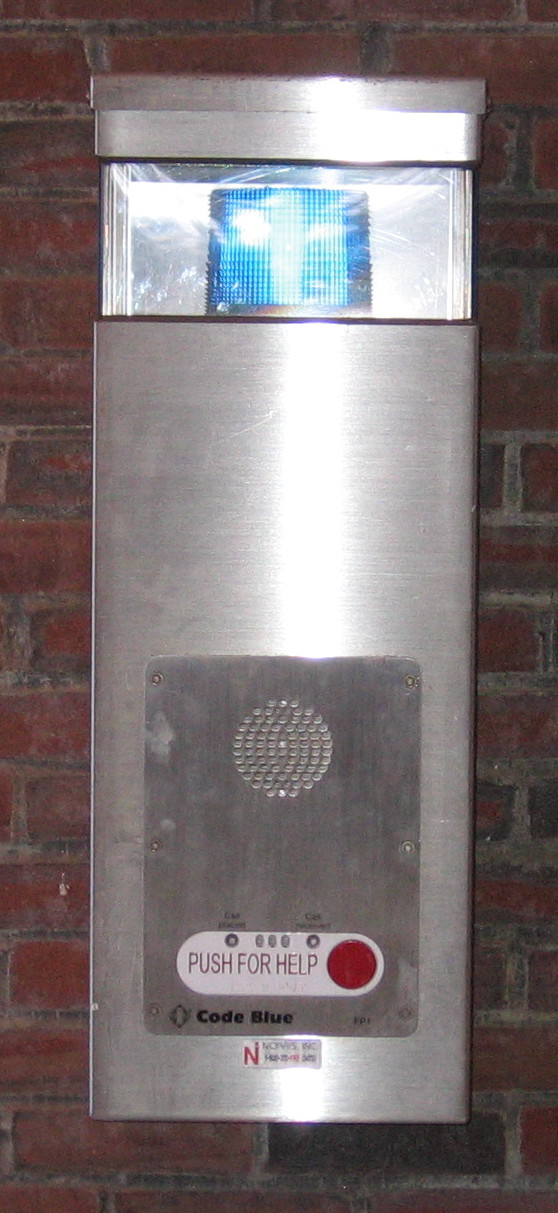 Parking Garage
(all are mounted on brick walls)
1st floor at Capitol Street and Sewall Street pedestrian entrances
2nd floor at Capitol Street pedestrian entrance
3rd floor at Capitol Street pedestrian entrance